Application Keynote Speakers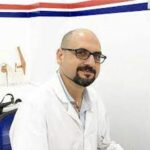 24 November 2021 – Application Keynote Speaker "The XR opportunities for people with neuro-motor diseases: the NEMO LAB experience"
He is the Scientific Director of NEMO Lab s.r.l., an innovation technology hub applied to the neuromuscular patients in Milan, Italy. He is the neurologist and leader of the  ALS (Amyotrophic Lateral Sclerosis) Care and Research team of NEMO Clinical Center in Milan, Italy. He was the clinical director of NEMO SUD in Messina, Italy (2015-2017). He was neurologist and trial investigator of Department of Neurology, IRCCS Istituto Auxologico Italiano, University of Milan, Milan, Italy (2006-2007). He is the principal investigator of several clinical and technological trial in ALS. He is author of more than 150 papers published in peer-reviewed journals (H index Scopus: 32).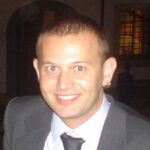 26 November 2021 –"Virtual Reality for Digital Factory Twin: applications for learning and training"
Walter Terkaj is senior researcher at STIIMA institute of the National Research Council of Italy. His main research interests are related to the study and modelling of production systems in the scope of digital factory applications. He employed VR technologies in academic teaching and industrial applications, participating in several European research projects. He is currently scientific responsible for CNR-STIIMA in two Erasmus+ projects. He has more than 60 publications in international journals, books, and conference proceedings.