news
Founded in 2010 as a continuation of the work in the FP6 Network of Excellence INTUITION (2004 – 2008).
EuroXR Association is an umbrella organization gathering not only individuals, but also national chapters and associations, large companies, small-to-medium enterprises (SMEs), as well as research institutions, universities, and laboratories. All of them with a keen interest in eXtended Reality (XR), the term that covers Virtual Reality, Augmented Reality, and Mixed Reality (VR/AR/MR).
Soldier in virtual reality glasses. Military concept of the future.
MISSION
__________________
EuroXR is an international non-profit association which provides a network for all those interested in eXtended Reality (XR) to meet, discuss and promote all topics related to VR/AR/MR technologies.
OUR GOALS
_________________________
EuroXR seeks to: gather relevant stakeholders from large industries, small-to-medium enterprises (SMEs), public bodies, research institutes, universities and individuals interested in VR/AR/MR to provide a common discussion forum;
establish connections with national associations and chapters in relevant fields;
support the creation of new national chapters in other countries;
promote research excellence, and stimulate development and deployment of VR/AR/MR technologies in existing, new and emerging fields;
facilitate the structuring and VR/AR/MR research integration in Europe.
Older patient using virtual reality glasses in nursing home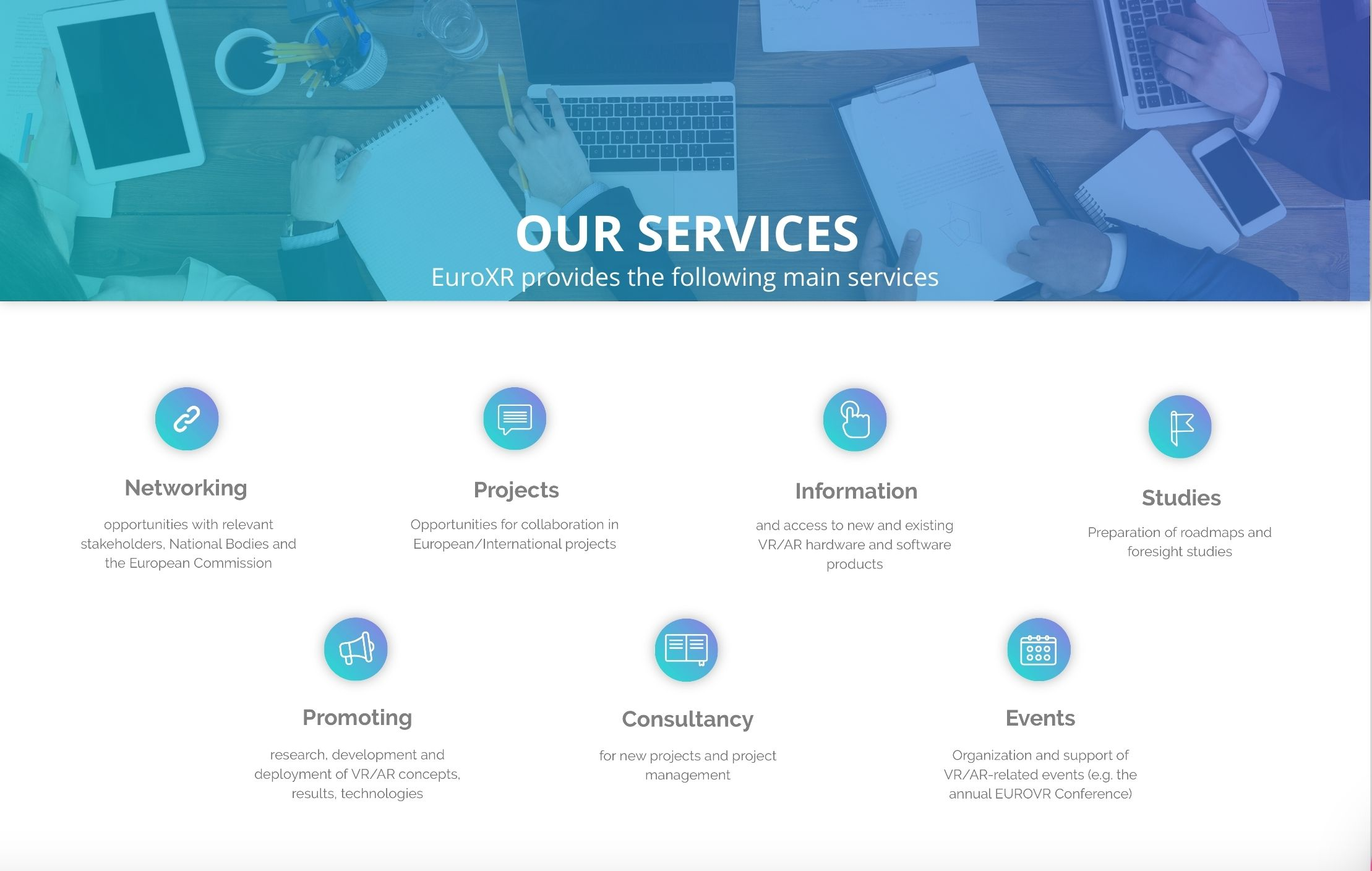 our services