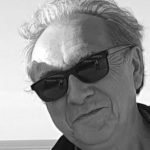 Keynote: On the validity of VR experiments
Daniel R. Mestre is a senior researcher in the Institute of Movement Sciences (https://ism.univ-amu.fr/ ) in Marseilles. He is Head of the Mediterranean Virtual Reality Center (www.crvm.eu) and vice-president of the Association for eXtended Reality  (www.afxr.org). His major research interests concern visuo-spatial behavior, psychophysical and neuropsychological approaches to active information processing. Virtual and Mixed Reality is used as an experimental tool to understand the sensorimotor and cognitive determinants of our presence to the world, in both fundamental and applied domains.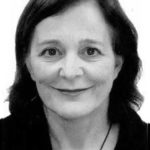 Professor Nadia Magnenat-Thalmann
Keynote: Communicating with Virtual Humans or Social humanoid robots: a natural Human Computer Interface
Professor Nadia Magnenat-Thalmann has pioneered research into virtual humans over the last 30 years. Since 1989, she is a Professor at the University of Geneva where she founded the interdisciplinary research group MIRALab. Her global domain of research is Virtual Humans and Social Robots. She has acquired a great experience of collaborative research through her strong participation to more than 50 European Research Projects. She has coordinated several projects, the most recent one is the Marie Curie Project MUSTISCALE HUMAN. She is Editor-in-Chief of The Visual Computer Journal published by Springer Verlag, Co- Editor-in-Chief of the journal Computer Animation and Virtual Worlds published by Wiley and Associate Editor of many other scientific journals. Together with her PhD students, she has published more than 500 papers and books on Virtual Humans and Social Robots with research topics such as 3D clothes, hair, body gestures and emotions modelling, and medical simulation. During her Career, she has received more than 30 Awards, very recently, she received the prestigious Humboldt Research Award in Germany. Besides directing her research group MIRALab in Switzerland, she is presently Professor and Director of the Institute for Media Innovation (IMI) at Nanyang Technological University, Singapore.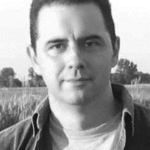 Professor Steven M. LaValle
Keynote: Challenges in Perception Engineering
Steven M. LaValle received the Ph.D. degree in electrical engineering from the University of Illinois, Champaign, IL, USA, in 1995.He is a professor at the University of Oulu, where he is co-leading the Perception Engineering Group, which pursues problems in virtual reality, robotics, and telepresence. From 1995 to 1997, he was a Postdoctoral Researcher and a Lecturer with the Department of Computer Science, Stanford University, Stanford, CA, USA. From 1997 to 2001, he was an Assistant Professor with the Department of Computer Science, Iowa State University, Ames, Iowa, USA. His research interests include robotics, virtual reality, sensing, planning algorithms, computational geometry, and control theory. He is mostly known for his introduction of the Rapidly-Exploring Random Tree algorithm, which is widely used in robotics and other engineering fields. He was also an early Founder and Chief Scientist of Oculus VR, acquired by Facebook in 2014, where he developed patented tracking technology for consumer virtual reality. He led a team of perceptual psychologists to provide principled approaches to virtual reality system calibration, health and safety, and the design of comfortable user experiences. He also authored the books Planning Algorithms, Sensing and Filtering, and Virtual Reality.